We can change your life!

 But don't take our word for it…
---
Numerous participants have told us that:
They want to recommend the training to others
They want to recommend the training to others
They use their time more efficiently
They're more comfortable in their dealings with others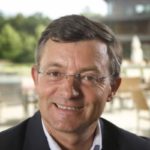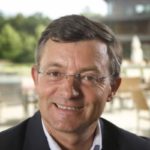 BRUNO CATHELINAIS
Ex Président du Directoire Groupe Bénéteau
« "The Interactifs Discipline© is remarkable in that it removes the unsaid elements from meetings, allowing participants to get to the heart of the matter as quickly as possible and to find realistic solutions which are clearly acceptable to all. Sharing this approach with colleagues represents a real opportunity for changing a company's culture and installing lasting effectiveness. »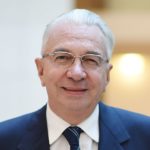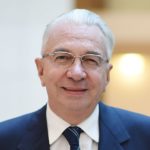 CHRISTIAN DUVILLET
Ex Directeur Général Groupe LCL
« I believe that becoming more professional in the way we deal with our clients, as taught by Interactifs, is one of the key success factors for our bank.. The operational excellence of the bank is a function not just of our employees' mastery of the product portfolio but of the style and the structure of their exchanges with customers and with colleagues. »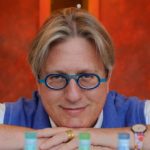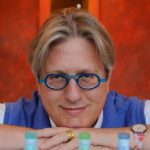 THIERRY BOIRON
Ex Directeur Général Laboratoires Boiron
« I live the Interactifs Discipline© as a fundamental principle of my life, essential for my well-being and as a sign of respect for those around me. On a daily basis it helps me to be more aware of my intentions in my conversations, to structure them better, and to make them simpler and more effective. The Interactifs Discipline© facilitates conversations which are based on confidence in oneself and in others. I strongly believe that using it increases my ability to respect, with humility and sincerity, both my own thoughts and the people I'm talking to, contributing to creating a more positive environment and, in consequence, a healthier life! »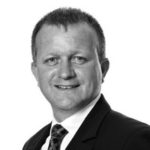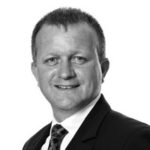 ROBERT GUILLET
Vice Président Unilever Food Solutions
« When asked to explain why, on different occasions and in different jobs, I have had my teams trained in the Interactifs Discipline©, I said quite simply because, every time, the impact on our business has been real and visible. It's not always easy to be clear about the objective pursued, to be simple and direct whatever the level of the relationship, to have a logical framework for thinking, to produce concrete results on complex subjects. But with Interactifs, these skills can be learned and practiced and become a reflex that I and my teams have adopted and which continues to allow us to gain in time, effectiveness, energy spent and results achieved. »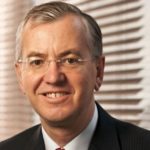 PHILIPPE DAUGER
Directeur Après-Ventes Europe PSA
« Interactifs is the only training course I've ever been on which is still useful to me several years on. I've benefited on two levels: I'm calmer and more comfortable in meetings – but I'm also faster and more effective. This is as true in my personal life as in my business life. There's no manipulation involved: everything I've said holds even truer if the person opposite has also had the training. »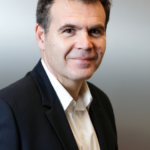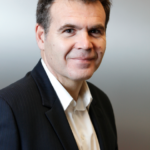 « Technology is only an enabler. The value of technology will emerge from daily interactions between those who use it, develop it, commercialise it, maintain it… The real challenge is how to extract as much value as possible out of each of these encounters. This is what the Interactifs Discipline© can bring you. »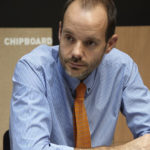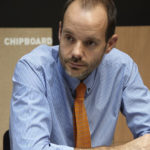 NIKOS SPENTZAS
Managing Director Unilever Food Solutions Grèce
"We are doing great business wise, growing by +10% USG. The training with Interactifs played a part in this. But, training isn't only about quantitative results. We've created a winning team that rocks! This training brings back results and makes things happen!"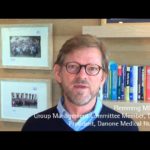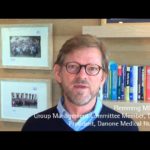 FLEMMING MORGAN
Ex Directeur Général Nutricia et membre du board de Danone
"My whole Executive Team has been trained and it has improved our effectiveness as a unit. I fully endorse the course to all who want to improve their communication capability".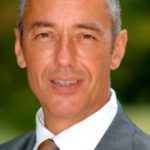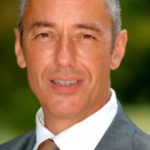 "After so many years since my encounter with Interactifs in 1993, it appears almost incredible that I remember so clearly and actively what I learnt."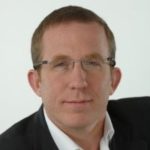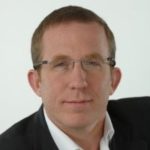 VINCENT GOUTALLIER
Ex Senior Executive Accenture
« My team and I are now selling in a completely different manner! »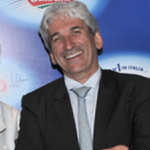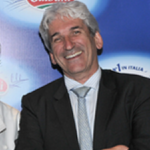 PATRICE FILOCHE
Ex Directeur Général Lactalis Parmalat LatAm
"I use the Interactifs Discipline in my interactions with local authorities. I find it most useful in the moments of tension or difficult conversations or negotiations where we have to be tactful. It has helped me stay centred and avoid accusations or unnecessarily harsh confrontation. It also allows be to build closer ties with my interlocutors by being seen as someone who is constructive rather
than someone who is destructive or harmful. You then obtain more easily what you are after or at least a compromise that is close to it. Using the Interactifs Discipline with my teams adds something else: a long lasting foundation of mutual respect."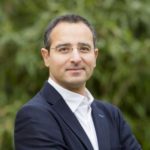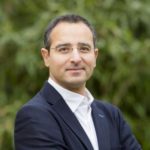 HANI RAMZI
Ex Vice Président Marketing & Business Development Alcatel Lucent
« You'll quickly start having fun using the simple tools of the Interactifs Discipline© and will like me start seeing some very tangible results both in your professional and personal interactions. This approach is refreshing and suprisingly universal. »