We can change your life!




But don't take our word for it…
---
Numerous participants have told us that:
They want to recommend the training to others
They have increased their effectiveness
They use their time more efficiently
They're more comfortable in their dealings with others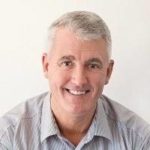 GLENN SIMPKIN
General Manager at Metromix Quarries & Concrete
"Say what you really want, think and feel!
My senior management teams and I recently undertook training in the Interactifs Discipline© provided by Steve Sheppard of Interactifs Australia.
Interactifs provides unique 'soft skills' training that equips people to produce concrete results more often, faster and more respectfully from their professional meetings and conversations.
There was no looking at mobile phones and no drifting off because it's so different. My team left exhausted yet raring to go and put the learnings into practice. It's like walking into the great unknown and having your default habits and behaviours of a lifetime challenged. I'd recommend it to anyone who spends more than 50% of the their professional time interacting and for whom those interactions are both important and expensive to the organisations they serve."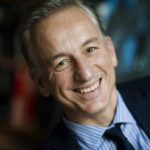 VINCENT FAUCHOUX
Lawyer and Partner at DDG (Depres Guignot Associés)
"As a lawyer, acute listening, which is at the core of the Interactifs Discipline, is a key skill for me and so many others in my profession. I discovered the Interactifs Discipline over twenty years ago and I am absolutely convinced of its effectiveness for everyday communication in business. I've often seen first-hand how poor interpersonal communication can lead to lengthy legal disputes. I believe that the Interactifs Discipline not only helps improve communication clarity and effectiveness, but also helps avoid unnecessary legal disputes. I therefore recommend everyone to use this approach without moderation!"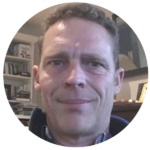 ANDREW MALLINSON
Director, Intelliprice
"I attended an Interactifs 'Influence and Impact' seminar. Trainer was a superb communicator with great people skills delivering an innovative and fascinating training programme that should reap significant benefit to my business in time."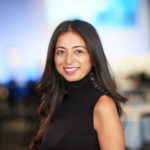 RAHIMA VALJI
Managing Director, iTravel UK
"I had the pleasure of attending Interactifs' course – it blew my mind. Some very simple concepts – yet so incredibly effective! We got time to test and implement the approach, which I found extremely helpful. I still use the ideas today – they have made me much more effective and I have also learned to listen better as a result. Awesome!"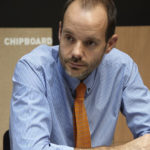 NIKOS SPENTZAS
Managing Director Unilever Food Solutions Greece
"We are doing great business wise, growing by +10% USG. The training with Interactifs played a part in this. But, training isn't only about quantitative results. We've created a winning team that rocks! This training brings back results and makes things happen!"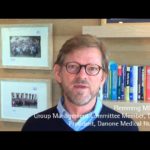 FLEMMING MORGAN
General Manager of Nutricia and board member of Danone
"My whole Executive Team has been trained and it has improved our effectiveness as a unit. I fully endorse the course to all who want to improve their communication capability".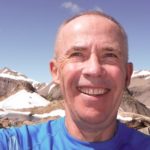 DOMINIC ROWSELL
EMEIA Pursuits Leader, Ernst & Young LLP
"I attended the Interactifs course on Impact & Influence recently and it proved to be two very well invested days. I am very cynical about workshop sessions but the trainer brought with him a life of very relevant experience combined with a quick and creative attitude in working with the participants – a class act (as they say). The content of the programme itself is straight forward and pragmatic: something of immense value which can be applied at once."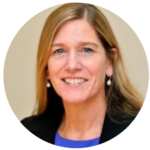 MEMORIA LEWIS
Membership Director, Institute and Faculty of Actuaries
 "I can't thank you enough for the Interactifs seminar last week.  It was a thoughtful and stimulating couple of days resulting in lasting learning. I already can sense that I approach meetings differently. I will whole-heartedly give you 100 recommendations – it is a course well worth doing in business – at any stage of one's career."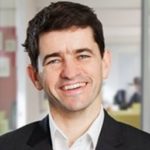 MIKE MEREDITH
Director, 2020 Delivery
"I was delighted to be able to attend your course earlier this year and am very pleased to say that, of all the courses we have procured this year, Interactifs has had the biggest impact on how we work.  Thanks!"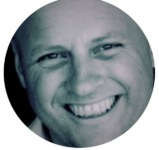 CARL-JOHAN COLLETT
Development Manager at First Quantum Minerals LTD
 "I made the great decision to do Interactifs' course on dealing more productively with other people. It was a very inspiring and productive course and probably the best two days I have ever invested. Should be mandatory for all (smart) organisations. Great value and excellently taught."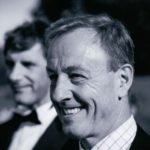 SIR PARRY HUGHES-MORGAN
Bt, Managing Director, Hand-Made Cakes Ltd
"I participated in an 'Interactifs' seminar a couple of years ago. One of the "challenging situations" that I chose to practice during the seminar was a series of meetings which we were about to start with a prominent UK-wide chain of coffee shops – an important prospective customer for us. The seminar helped me to clarify and structure my objectives in advance of each meeting and to participate in the meetings in a way that allowed the client's concerns about trading with a new, relatively small supplier to be addressed early and openly. The clarity of the method helped me to focus naturally on the needs of the other party and to demonstrate a real willingness to listen. The meetings concluded with a first order – and the coffee-shop chain is now one of our biggest customers."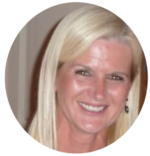 CAROL FEDIDA
Founder, Flower City Ltd
 "I have been introduced to an exceptional approach for increasing my effectiveness and I will start getting the benefits from it in all my meetings both business and personal right away. Spend two days but gain one hundred at least."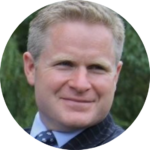 CHARLIE WAGGETT
Lieutenant-Colonel, HM Forces
"Coming from a business that takes pride in developing leadership for testing circumstances in unpredictable environments, I was intrigued to discover the approach employed by Interactifs to attain greater impact and influence. The course was fascinating and beneficial, and espoused effective ways of dealing with others that I utilise today. The trainer was excellent, making the process highly interactive, informative and enjoyable. I am very happy to recommend the Interactifs experience."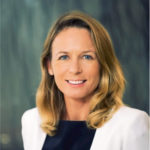 LAURENCE MIALL D'AOÛT
Director of TV, TalkTalk
 "I was blown away by how effective these communications tools are."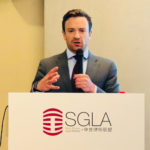 ANDREW PARKS
Deputy Programme Manager, Babcock International
"I recently attended an 'Interactifs' seminar on 'Impact and Influence' and it was fantastic. The delivery was insightful and tailored to each person's requirements of the seminar. The way the seminar was run has allowed me to transition what I learnt quickly into my role."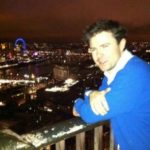 ADRIAN RAFFERTY
Founder, Opus Lex Consulting
"The Interactifs' training is highly effective – focusing on simpler, more productive and effective meetings, the coaching strategies deliver immediate results."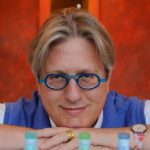 THIERRY BOIRON
General Manager Laboratoires Boiron
"I live the Interactifs Discipline as a fundamental principle of my life, essential for my well-being and as a sign of respect for those around me. On a daily basis it helps me to be more aware of my intentions in my conversations, to structure them better, and to make them simpler and more effective. The Interactifs Discipline facilitates conversations which are based on confidence in oneself and in others. I strongly believe that using it increases my ability to respect, with humility and sincerity, both my own thoughts and the people I'm talking to, contributing to creating a more positive environment and, in consequence, a healthier life!"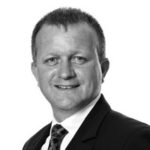 ROBERT GUILLET
Vice President Unilever Food Solutions
"When asked to explain why, on different occasions and in different jobs, I have had my teams trained in the Interactifs Discipline, I said quite simply because, every time, the impact on our business has been real and visible. It's not always easy to be clear about the objective pursued, to be simple and direct whatever the level of the relationship, to have a logical framework for thinking, to produce concrete results on complex subjects. But with Interactifs, these skills can be learned and practiced and become a reflex that my teams and I have adopted and which continues to allow us to gain in time, effectiveness, energy spent and results achieved."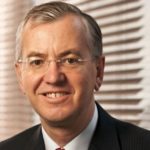 PHILIPPE DAUGER
After Sales Director Europe PSA
"Interactifs is the only training course I've ever been on which is still useful to me several years on. I've benefited on two levels: I'm calmer and more comfortable in meetings – but I'm also faster and more effective. This is as true in my personal life as in my business life. There's no manipulation involved: everything I've said holds even truer if the person opposite has also had the training."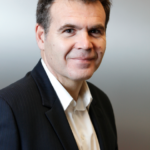 WALTER LENARDUZZI
Technical Director at Oracle
"Technology is only an enabler. The value of technology will emerge from daily interactions between those who use it, develop it, commercialise it, maintain it… The real challenge is how to extract as much value as possible out of each of these encounters. This is what the Interactifs Discipline© can bring you."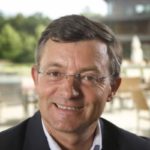 BRUNO CATHELINAIS
Chairman of the Executive Board Groupe Bénéteau
"The Interactifs Discipline© is remarkable in that it removes the unsaid elements from meetings, allowing participants to get to the heart of the matter as quickly as possible and to find realistic solutions which are clearly acceptable to all. Sharing this approach with colleagues represents a real opportunity for changing a company's culture and installing lasting effectiveness."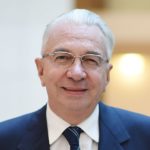 CHRISTIAN DUVILLET
Managing Director LCL Group
"I believe that becoming more professional in the way we deal with our clients, as taught by Interactifs, is one of the key success factors for our bank… The operational excellence of the bank is a function not just of our employees' mastery of the product portfolio but of the style and the structure of their exchanges with customers and with colleagues."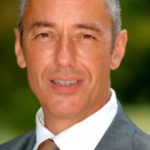 "After so many years since my encounter with Interactifs in 1993, it appears almost incredible that I remember so clearly and actively what I learnt."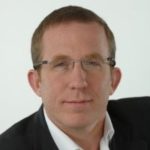 VINCENT GOUTALLIER
Senior Executive Accenture
"My team and I are now selling in a completely different manner!"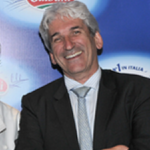 PATRICE FILOCHE
Managing Director Lactalis Parmalat LatAm
"I use the Interactifs Discipline in my interactions with local authorities. I find it most useful in the moments of tension or difficult conversations or negotiations where we have to be tactful. It has helped me stay centred and avoid accusations or unnecessarily harsh confrontation. It also allows be to build closer ties with my interlocutors by being seen as someone who is constructive rather than someone who is destructive or harmful. You then obtain more easily what you are after or at least a compromise that is close to it. Using the Interactifs Discipline with my teams adds something else: a long lasting foundation of mutual respect."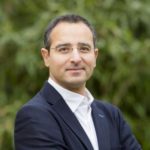 HANI RAMZI
Vice President Marketing & Business Development Alcatel Lucent
"You'll quickly start having fun using the simple tools of the Interactifs Discipline and will like me start seeing some very tangible results both in your professional and personal interactions. This approach is refreshing and suprisingly universal."